Commissioned Hand Sketched Cat Portrait in Memory of Bernard, a Well Loved Orange Tabby
---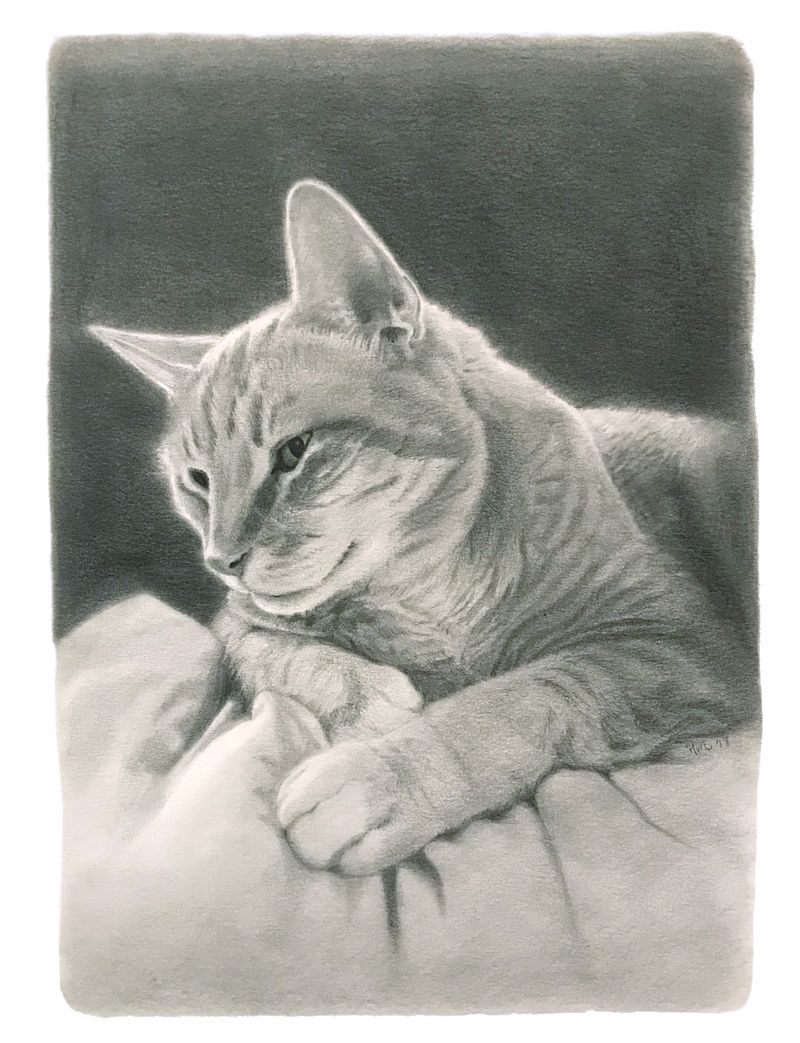 When a dear friend of mine lost her beloved cat, she reached out to me about commissioning a pet portrait to remember him by.
She wanted to be able to have a hand-drawn portrait to honor and remember her pet. He had been her companion for most of her life, growing up along with her.
She knew she wanted the drawing done in pencil and chose the photo for me to use as a reference.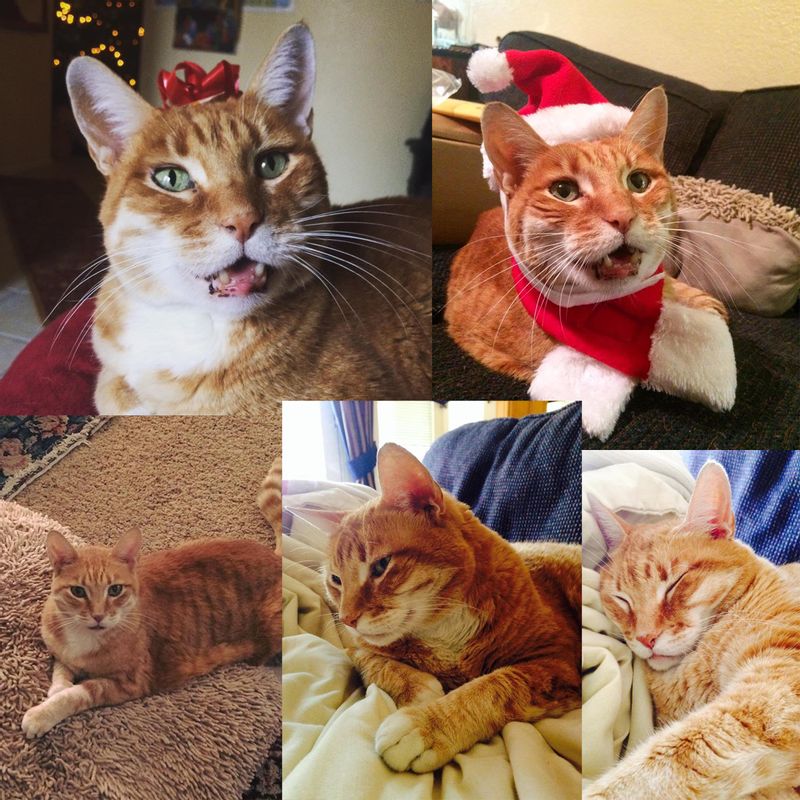 My Creation Process
I started out with a loose sketch, using all of the photos to help me grab that Bernard look
Each photo helped me see a bit of his personality. He is a pretty chill cat. You can see it through the photos, especially the one of him in costume

Once I had sketched the main photo, I decided what I wanted to keep. His pose and the wrinkled cloth worked very well artistically and the light shining in over his shoulder gave him a bit of a glow. With that in mind, I blacked out the background and left the glow
I did have a bit of a challenge getting the shading just right with his coloring pattern, but in the end I was able to slowly adjust the shading until it worked perfectly to highlight Bernard

That combined with his relaxed look completed the piece