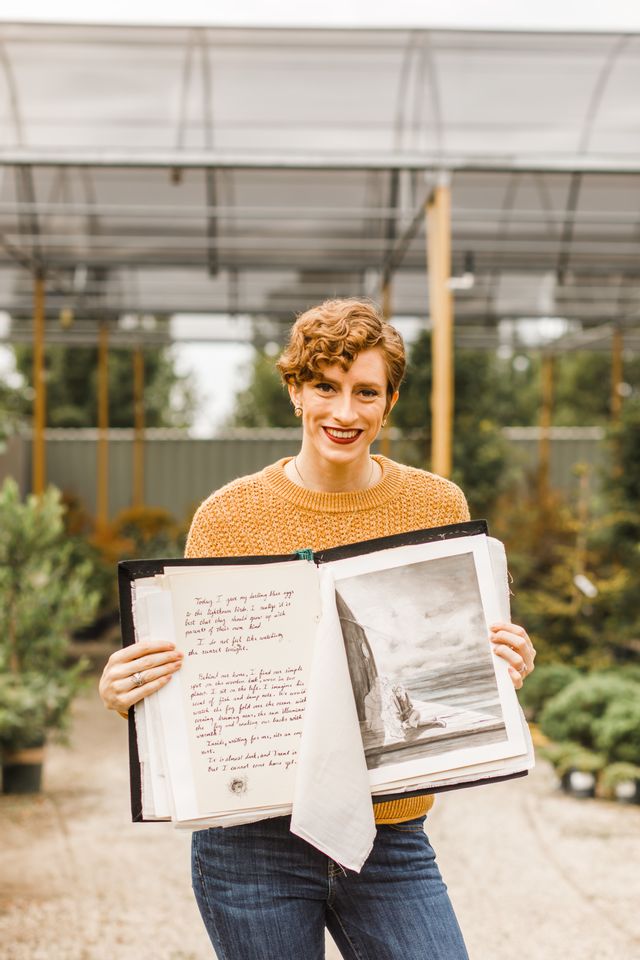 Blue Egg Adventures



Hi, I'm Hannah Muldery, Artist and Owner of Blue Egg Adventures. As an artist, I create to provide encouragement during difficult times and to bring hope and inspiration in daily life.
Creating for me is more than just putting an image on paper. Our lives are filled with struggles and challenges. Have you ever been having a terrible day, but then you received a card from a friend that turns your day around? Or perhaps you see a painting and it speaks to something deep inside of you.
I create art to help people through the challenges we face, because I've been there as well. I have experienced the loss of family and from that memory created a short story about a girl who lost her parents. One of the illustrations from that story moved a mother and daughter to tears and helped them heal from the loss of their loved one. I've also found myself at the office, feeling hopeless, but placing a doodle on my desk of one of my favorite characters encouraged me to keep going.
Art gives hope, healing, and encouragement.
Art is also perfect for celebrating the good things in life and taking us on adventures.
I've seen people light up when they receive their pet portrait of their best furry friend. Shy people get excited when they stumble across a piece of fanart that I've painted. Though moments before we were strangers, suddenly we are chatting away about our favorite shows. Many people ask about the stories behind paintings I create, and though some are about hope, others are fun adventures that I envision. They have the power to inspire and cause us to wonder.
I've seen the power art has to encourage and bring a smile to someone's face.
Everyone needs more art in their life. Let me paint your life's adventures.
A bit more about me…
I have drawn as long as I can remember, creating photo-realistic images of horses and other animals for my loved ones' birthdays. My life changed in high school with the discovery of Treasure Planet and I began drawing people. Once in college, I drew on other inspirational art and media. To name a few - N.C. Wyeth's illustrations, Herge's Adventures in Tintin, Speed Racer, Avatar: The Last Airbender, the manga From Far Away, the Alex Rider series, Chris Riddell's illustrations...the list is never ending as I continue to be inspired by artists, their styles, and the stories they tell.
My education includes an A.S. in Illustration from Sierra College and a B.A. in Art Studio from CSUS, as well as many years of teaching myself style and figure drawing.
Currently I'm working on pet portraits, commissions, and selling art prints online and local events, while writing a novel on the side. My short story "Nixie and the Blue Eggs" is also available in print, a story focusing on healing from loss. Her story will be continued in my current novel in the works.
When I'm not creating or working on my art business, you can find me with family and friends, reading a good book, playing Breath of the Wild, or watching a favorite show.